How should my Ariat Boots fit...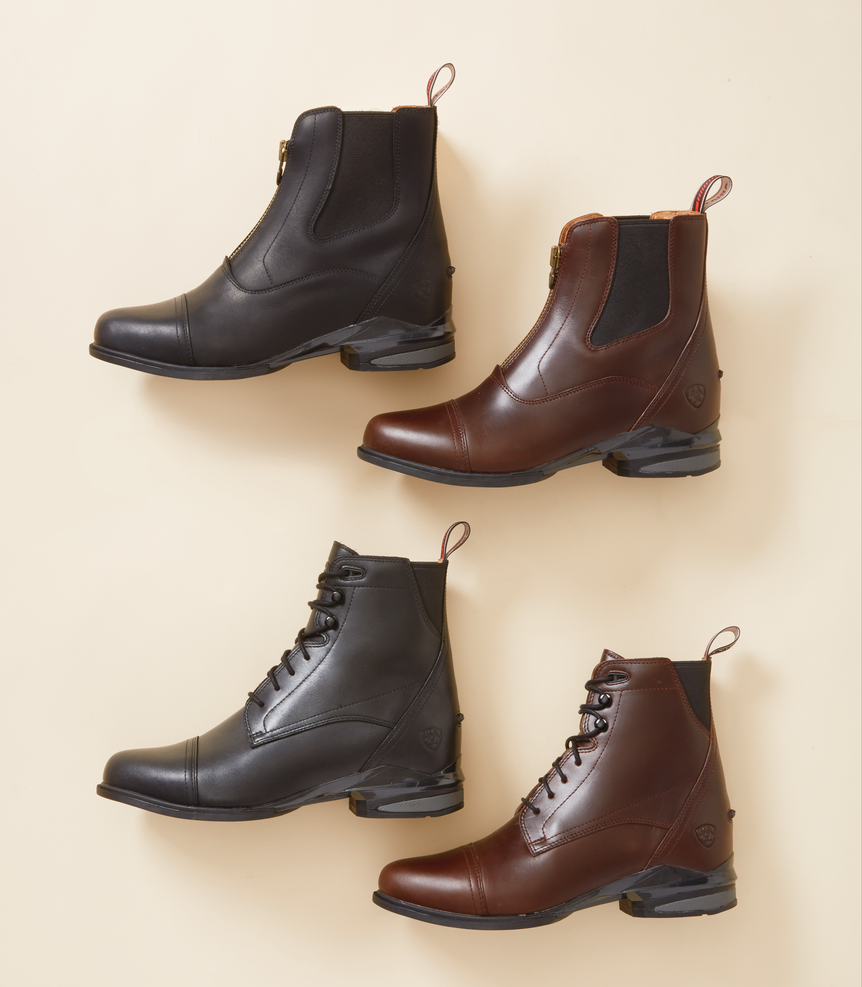 Who else is a full grown adult and sat in a store wondering, do these shoes actually fit...?

Well, here is a helpful little guide from Ariat as to how your Ariat Boots should fit...

When pulling a boot on, hold the pull tabs at the top of the shaft and pull, whilst pushing down your heel.

Ariat Boots have a thermoplastic heel counter, so as the boot is broken in, it will confirm to your heel.

Pull on boot should have a little slip in the heel (about 1/2 - 3/4 of an inch) so that as the boot conforms to the foot, there is room for it to curve in. Boots that fit tightly and do not have this initial slip may cause blisters.

The leather over the top of the foot should be snug, but not tight or pinching (like a firm handshake). This is the area where the boot holds on to the foot, since there are no laces to hold it in place.

The boot should not be constricting in the toe area. there should be room (approximately a thumbs width) between the toes and the end of the boot.

When fitting children for riding boots, it is best to remove the footbed and have them stand on the footbed itself. This gives a true indication on where the foot will sit in the boot.

All Ariat kids boots have a wiggle room booster bed, this is where there are two foot bed (Green & Brown) in the boot. As the Childs foot grows, you can remove the Ariat booster bed from beneath the foot bed to give their feet some extra wiggle room and extra life span of the boot!